Foamex Kimyasal Çapraz Bağlı PE Köpük Levha
Tuğla ve gaz beton duvarlarda ses yalıtımı çözümleri için idealdir.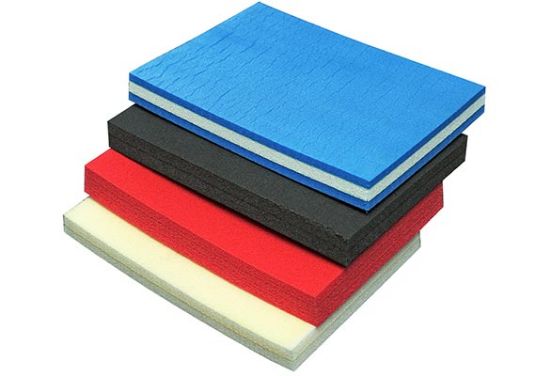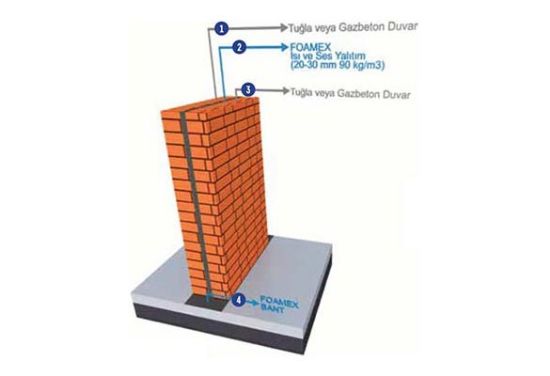 Technical Specifications

Density

Thickness

Roll Size

1.50 x 30 m (Plaka olarak da üretilir)

Water Absorption

(in 28 days)

0.1 <wp ≤ 0.5 (WS05) kg/m

2

NORM: EN 1609

Maximum Service Temperature

Thermal Conductivity Value

0.040-0.042 (-20

0

C - +10

0

C ) W/mK

NORM: EN 12667

Airborne Sound Insulation Value

20.5 dB

NORM: EN 10140-2 EN ISO 717-1
Instruction of Application

Foamex Sheet is applied inbetween double brick wall or aerated concrete wall. Upon bonding the first block af wall, Foamex Sheet is adhered or fixed, with fixing anchors, onto the wall. And the second block of woll is bonded in front of it.