Foamex Kimyasal Çapraz Bağlı PE Köpük Levha
Tuğla ve gaz beton duvarlarda ses yalıtımı çözümleri için idealdir.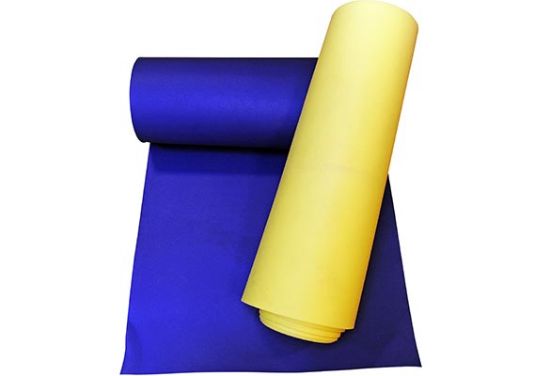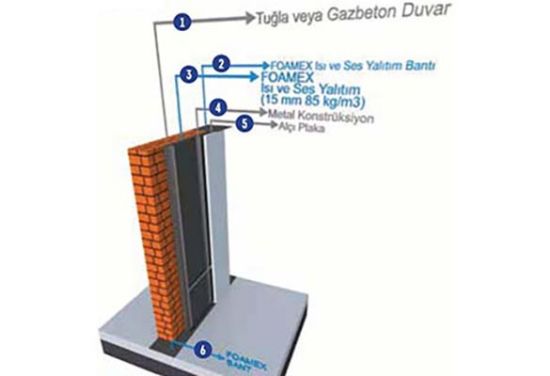 Technical Specifications

Density

Thickness

Roll Size

1.50 x 30 m

Water Absorption

(in 28 days)

0.1 <wp ≤ 0.5 (WS05) kg/m

2

NORM: EN 1609

Maximum Service Temperature

Thermal Conductivity Value

0.036-0.042 (-20

0

C - +10

0

C ) W/mK

NORM: EN 12667

Airborne Sound Insulation Value

20 dB

NORM: EN 10140-2 EN ISO 717-1
Instruction of Application

Foamex roll or sheet is applied on the wall by use of insulating board fixing anchors or adhesive with gypsum board profiles fixed on it and Foamex insulation tape is applied so that it covers the metal part.
Gypsum board joints as well as edges and corners are covered by mastic seal.