Foamex Kimyasal Çapraz Bağlı PE Köpük Levha
Alçıpan bölme duvarlarda ses yalıtımı çözümleri için idealdir.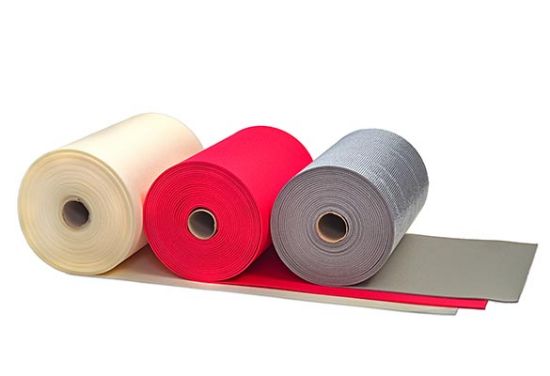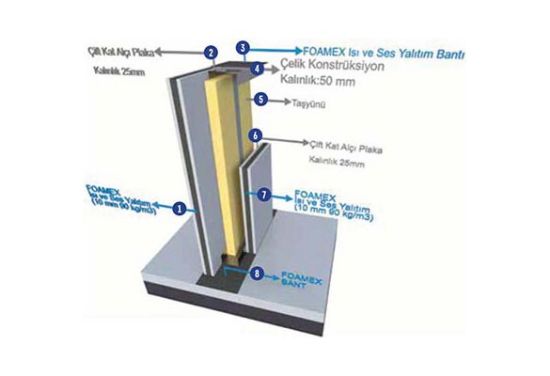 Technical Specifications

Density

Thickness

Roll Size

1.60 x 30 m

Water Absorption

(in 28 days)

0.1 <wp ≤ 0.5 (WS05) kg/m

2

NORM: EN 1609

Maximum Service Temperature

Thermal Conductivity Value

0.036-0.042 (-20

0

C - +10

0

C ) W/mK

NORM: EN 12667

Impact Noise Insulation Value

32 dB

NORM: EN 10140-3 EN ISO 717-2
Instruction of Application

Foamex sheets are applied inbetween double coat of gypsum board in lightweight partition walls. Foamex insulation tape is in ceiling and under wall profiles. Upon fixing the first coat of gypsum boord onto the profiles with anchors. Foamex sheets are applied onto the plasterboord by using metal staple or adhesive. The second coat of gypsum board is placed on it and joints, edge turns ond corners are applied and finished with mastic seal.