Foamex Kimyasal Çapraz Bağlı PE Köpük Levha
Teknik alanlarda ses yalıtımı çözümleri için idealdir.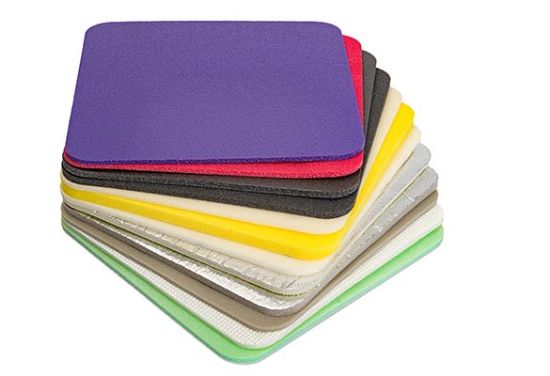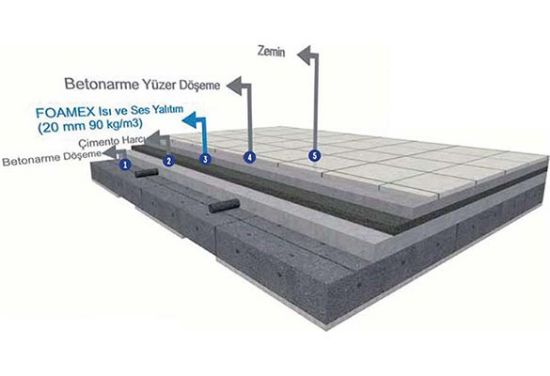 Technical Specifications

Density

Thickness

Roll Size

1.50 x 30 m (Plaka olarak da üretilir)

Water Absorption

(in 28 days)

0.1 <wp ≤ 0.5 (WS05) kg/m

2

NORM: EN 1609

Maximum Service Temperature

Thermal Conductivity Value

0.040-0.042 (-20

0

C - +10

0

C ) W/mK

NORM: EN 12667

Airborne Sound Insulation Value

20.5 dB

NORM: EN 10140-2 EN ISO 717-1
Instruction of Application

Foamex roll is positioned according to the area of application and Foamex insulating tape is used in corners and where materials join.
It should be noted that the screed material with not contact wtih the reinforced concrete.